Data Professional
Process Engineer
Business Developer
Startup Cofounder
Military Veteran
Indisport Athlete
Classical Pianist
Published Writer
Roman Catholic
Ethnic Origins & Family Background
Josh's formative years were spent in the Philippines and Australia, where his ancestral origins are predominantly Spanish and Filipino Austronesian and a minority of Italian and Japanese. He grew up trilingual: he can speak English, Spanish, and Tagalog. Prior to settling in California, he had previously lived in five different cities worldwide. He is the youngest child from a family of Science, Technology, Engineering, and Mathematics (STEM) advocates: an engineer and investor father, a chemistry professor emeritus mother, and a UCLA medical professional sister. He also came from a family of Knights of Columbus catholic fraternity members, making him a third generation member. 
Josh's father, a clan of the Lopez—one of the early settlers in the Ilocos Region—and an investor, engineer, and scholar influenced Josh's staunch spiritual disposition. 



His father co-authored 

"Neither Angels nor Scoundrels,"

 a theology memoir on his priesthood formation during his time in the seminary that became a best-selling in local theology literature.
Early Childhood & Developing Interests
From an early age of seven, Josh was honed to develop interest in music and athletics, as he was enrolled in karate and piano. 
His grandmother, Angeles Lopez, devoted her lifelong career as a piano teacher. Throughout decades of teaching in the South Bay region of California, she has had over a thousand students. She graduated with latin honors (B.A. Music, cum laude) from University of Santo Tomas, one of the oldest Catholic universities in the world.
At age eight, Josh had his first piano recital, where he played "Minute Waltz" by Chopin, a classic intermediate-grade piece. At age twelve, Josh earned his black belt in karate, making him one of the youngest players in his province to receive such merit.
Early Undergraduate Life & Extracurricular Leadership
A merit scholar in college, Josh earned leadership awardee in addition to his bachelor's degree. Outside of academics, he juggled various extracurricular activities, most notably being a founding executive board member of a university-chapter AIESEC, the world's largest student-run non-profit for youth leadership and global opportunities. He, together with six other founding officers, championed the successful accreditation of the AIESEC student organization during his supersenior year. He served as an executive board member, specifically as Vice President for Marketing and Communications. He also served in the college's official student-journalists organization for three years, handling seven publications, including the school newspaper. During this stint, he won various awards for his promotions as digital media editor and managing editor, including the 2nd Place in News Reporting for the 2014 Campus Journalism Awards; and co-authored articles that revolve around the question, "How does technology affect society?" Just a few weeks after his ultimate semester, he participated as a delegate in the World Affairs and Leadership Program of the Osgood Center of International Studies in Washington, D.C., where he learned about American culture, foreign policies, international politics, and global issues; and met local diplomacy authorities. The immersion enlightened his knowledge on the role and importance of global formulation in any economic undertaking.
Community Involvement & Spiritual Life
In 2013, when Josh was still age 19, he founded the #DailyHolyEnlightenment online movement under his personal growth blog brand Clairvoyance in Verities which ran for two years. The movement aims to spread spiritual enlightenment in Christian style mainly through sharing daily curated bible quotes with his reflection and creating captivating graphics that show inspirational messages and campaigns. In addition to these, he also placed book reviews and recommendations of theology and religion books he reads, and interviewed Christians from his circle of network—where he was able to gather interesting stories from his friends, family, and professors. Josh's active spiritual life is also eminent through his family's contributions to local Roman Catholic Churches they have attended, his self-led research on Christian apologetics and new age philosophy, and his membership with the Knights of Columbus fraternity. 
Technology Contributions & Competitions Joined
Brought by the technical nature of his college major, Josh was accustomed to participating in both small- and large-scale hackathons and tech competitions, programs, and organizations. Prominently, he was a Microsoft Intern, Junior Microsoft Student Partner, Google Student Group Member, and a Google Student Ambassador for Google's Project OFW. In 2016, he was judge of Code 4 The Kingdom Global Hackathon, a faith-based community tech start-up competition for high school students. In 2015, his team was a finalist in the first Southeast Asia Mobile App Challenge by GoNegosyo for their community problem-sourcing system mobile app called "Citixen." On the same year, he was invited to be a delegate for the SME symposium of Asia Pacific Economic Conference, which was convened by many tech startup founders. In 2013, his team won as People's Choice Award in the Dell Social Innovation Challenge for their edu-tech project and learning management system called "myGuru."
Late Undergraduate Life & Startups Development
The World Wide Web's emergence when Josh was still in high school was instrumental in how he appreciated innovation from his small town roots. This translated during college as he became driven by the power of the Internet and technology entrepreneurship in creating a positive impact in the emerging market. This e-commerce tenet became the core concept of his businesses, as it is the perfect synergy of his background and interest in business, technology, and information management. His first business venture started during his junior year in college. 
For Travel
Driven by how the lack of tourism management was affecting local traveling in his country, he came up with a solution to such problem, together with a friend who officially is the founder, by means of testing entrepreneurial capabilities and real-life application of technical studies, which at that time were highly pivotal to the technological requirements and domain understanding of the project. That led to the risky and hands-on product development path of Explora.PH, a mobile app and one-stop platform for booking trips, homestays, and experiences around the Philippines. It provides an integrated travel ecosystem for businesses and travelers, omnichannel products in print, web, and mobile for tourism initiatives, and serves as the official tourism management system-website and promotion arm of more than 20+ local government units. On February 14, 2016, the company was featured in "Entreprenews" section of the Business World newspaper. Since 2016, the startup has onboarded 10,000+ online listings and merchants, established 10+ government subdomains, and secured series-A funding and partnerships with top industry players (i.e. Google, AirAsia), relevant institutions, and government tourism projects. Its vision is to be the premier travel marketplace with the largest in-house content and the strongest tie-ups with travel merchants in the Philippines by 2025. 
For Finance
In 2017, he established FinancialFlex.PH, a financial awareness movement and coaching service to complement his independent business in investment consulting/financial services. Knowing his skills in social media and thought leadership writing, he knew that leveraging on such movement will have a big reach to an untapped 80% market opportunity of Filipinos who do not have any form of investment and adequate literacy in finances. He presented the online platform to his agency in American International Assurance-Philam Life as ancillary to meet business goals of increased clients acquisition, brand and advocacy recognition, and affiliate recruitment. Josh became one of the top producers in his agency sales after establishing the movement. 
For Fitness
At the last, having brought by his many years of committed involvement in health and wellness, he saw the opportunity to help people who are struggling in fitness because he himself at one point became obese before achieving a fit physique and losing more than 60 lbs. He teamed up with friends Enzo Bonoan (winner of Gold's Gym Philippines' elite 2019 Mr. Bodycon Competition) and Julia Sucgang (college varsity of the Ateneo de Manila Track and Field) who are media-featured athletes to build ExtraRise.net, a fitness empowerment community with full-service coaching. Believing in the importance of a holistic way of living which, its fitness program has a well-rounded approach in curating results. It is a recipe of personalized workout, nutrition, and supplementation plans, fueled by focused monitoring sessions and a close-knit community of lifestyle enthusiasts. Extra Rise is led by a group of athletic Filipino millennials who believe in the success of peer coaching and influential marketing in the digital era.
Graduate Life & Military Enlistment
In 2017, Josh enlisted in the United States Army National Guard, with an initial MOS of 92Y and Rank of E-4 SPC (the highest rank to be attained prior to basic training), with the encouragement of his brother-in-law, a Sergeant of the Recruiting and Retention department. His decision to serve the country was inspired by his drive for service, challenge, and discipline. As a reservist, he was on government duty for one weekend a month. Josh's passion and competence in athletics surfaced well as he became a "Warrior of the Drill" and a consistent fitness tests top scorer during his drilling phase. He also earned the badge of Squad Leader several times, for being in charge of his squad from a 30-50 man platoon.
Postgraduate Education & Civilian Career
After serving his successful business ventures spanning from his passions in travel, fitness, and finance; where he had done product management, business development, and data analytics; and his service in the United States Army National Guard; Josh finally decided to concentrate full-time in data analytics and engineering, where his first big break was being the sole data executive of Arktura, a technology and supply chain company that supplies technology-enabled architectural products to Google, Microsoft, Adobe, Tom Bradley International Airport, among others. In relation to his startup's e-commerce operations, he also is serving part-time as Operations Associate in one of the biggest Amazon sortation facilities in the nation. He also pursued higher studies in computer science and data science from Stanford University and University of California Los Angeles, where he graduated with distinction.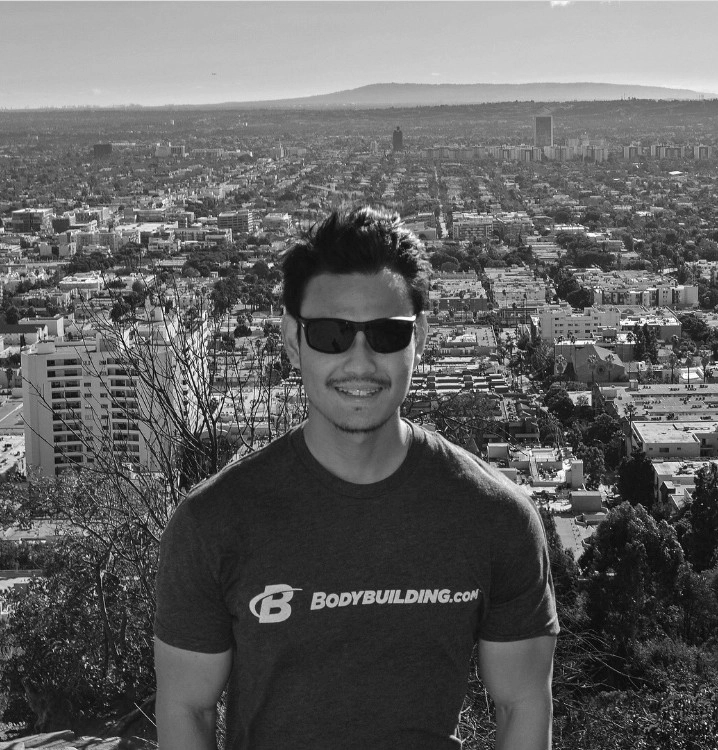 Personal Devotions & Multifaceted Interests
Josh believes in a holistic way of life. He has been committed to a lifestyle that strongly advocates health, encompassing the mental, physical, and spiritual levels. By mental, he values intellectualism that is channeled through his hobby in writing (his writings on his blog), and reading non-fiction and usually academic books (read 50+ books, his book reviews on his Personal Instagram). His paternal grandmother influenced his skill in piano. By physical, he has been a fitness enthusiast since 2012 (lost 60+ lbs of weight, his fitness tips and inspiration on his Fitness Instagram), started karate at age seven, has a consistent record of top scores in the physical fitness tests of the military drilling stage, and has been involved in martial arts and wrestling since 2018. In 2019, he published an e-book "The Ultimate Guide to Fitness." He is also an avid local traveler and hiker (photographic documentation starts by 2020). His sports include weightlifting, crossfit, track, calisthenics, and mixed martial arts (regularly); and triathlon and extreme sports (occasionally). On the spiritual, he was raised Roman Catholic and is a believer of non-denominational Christianity, where he advocates the theology rather than the experiential nature of religion. He imbibes various new age techniques for the goal of heightened consciousness, reprogrammed subconscious, and improved intuition.